CRM @ Scare-A-Con New England 2019
Written by Aesthel
Photos by Aesthel
Scare-A-Con New England took place over June 7th through June 9th this year and CRM team member Aesthel was tabling at the convention with The Shoggoth Assembly! The Shoggoth Assembly is a special effects make up and prop company based out of Portland, Maine. They specialize in silicone products, masks, body parts, prop weapons, and more! If you'd like to see more of what The Shoggoth Assembly has to offer, check out their website!

Scare-A-Con is a horror and pop culture convention, hosting two events a year; Scare-A-Con New England and Scare-A-Con in New York. This year, Scare-A-Con New England was held at the Sheraton Framingham Hotel & Conference Center. Even the hotel went all out for the convention, decorating their lobby and elevators to match with the spooky theme! The hotel also gave out Scare-A-Con themed cookies to guests staying in their rooms!
Guests in attendance at this year's Scare-A-Con NE included Billy Zane, Elvira (Cassandra Peterson), Heather Langenkamp, Terry Kiser, David Howard Thornton, Damien Leone, Lisa Wilcox, Amanda Wyss, Jason Lively, Kate Hodge, Danielle Bisutti, Felissa Rose, Reggie Bannister, A. Michael Baldwin, Don Coscarelli, Bill Thornbury, Kat Lester, and Gigi Bannister. Notably, this crew of guests included a reunion of the cast of Phantasm for its 40th anniversary.
Tabling at Scare-A-Con is always great for The Shoggoth Assembly, and they fit right in with the horror theming of this convention! Some of the other vendors in attendance this year included Horror Show Jack Fangsmith, The Crumb Dungeon, and many, many more. Seriously their vendors area was huge and there were so many cool things to look at!

While cosplay isn't too huge at horror cons like this, there were still plenty of people to be found in costume throughout the weekend! Check out our album below to see just some of the cool things we saw at Scare-A-Con this year!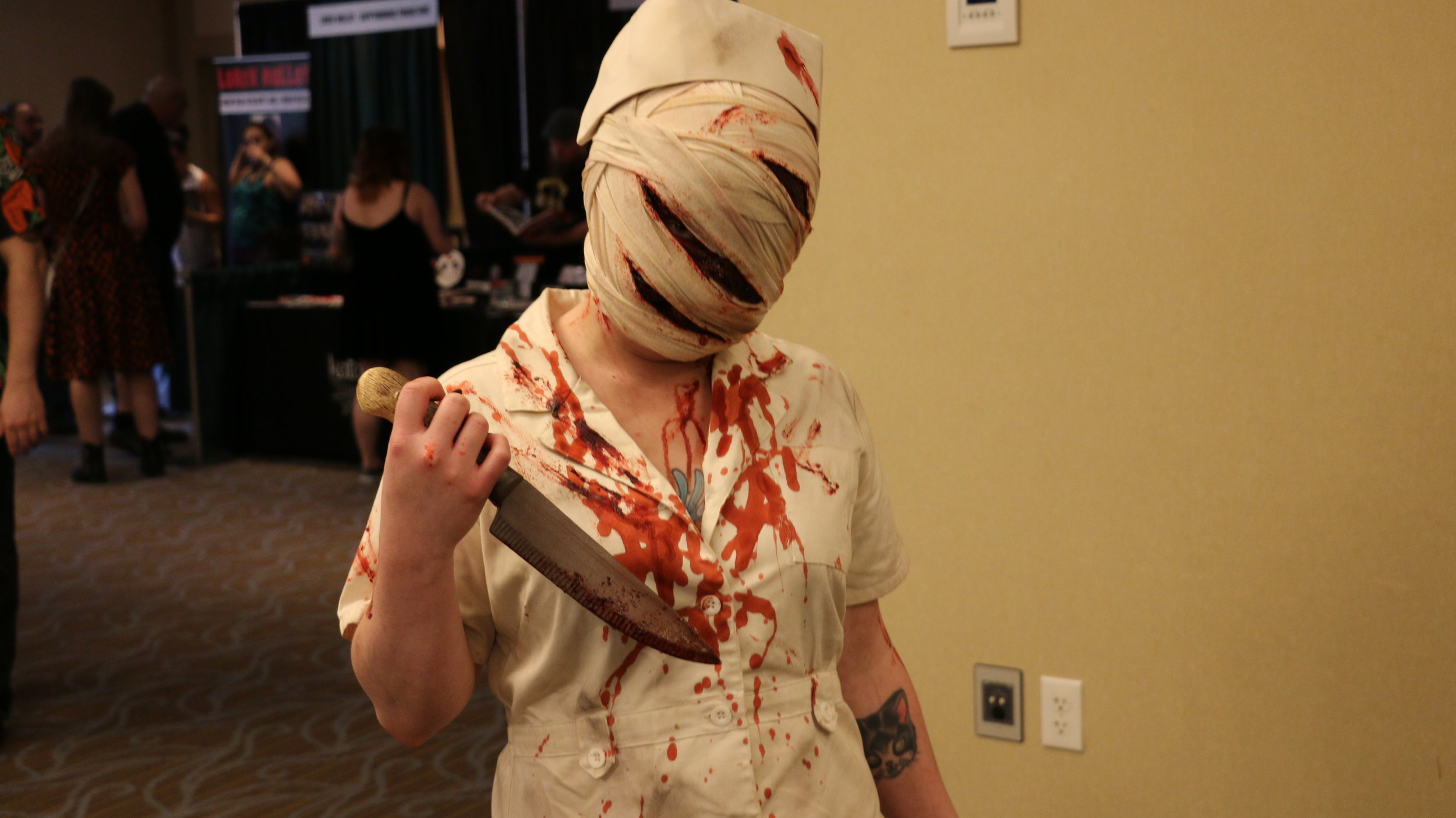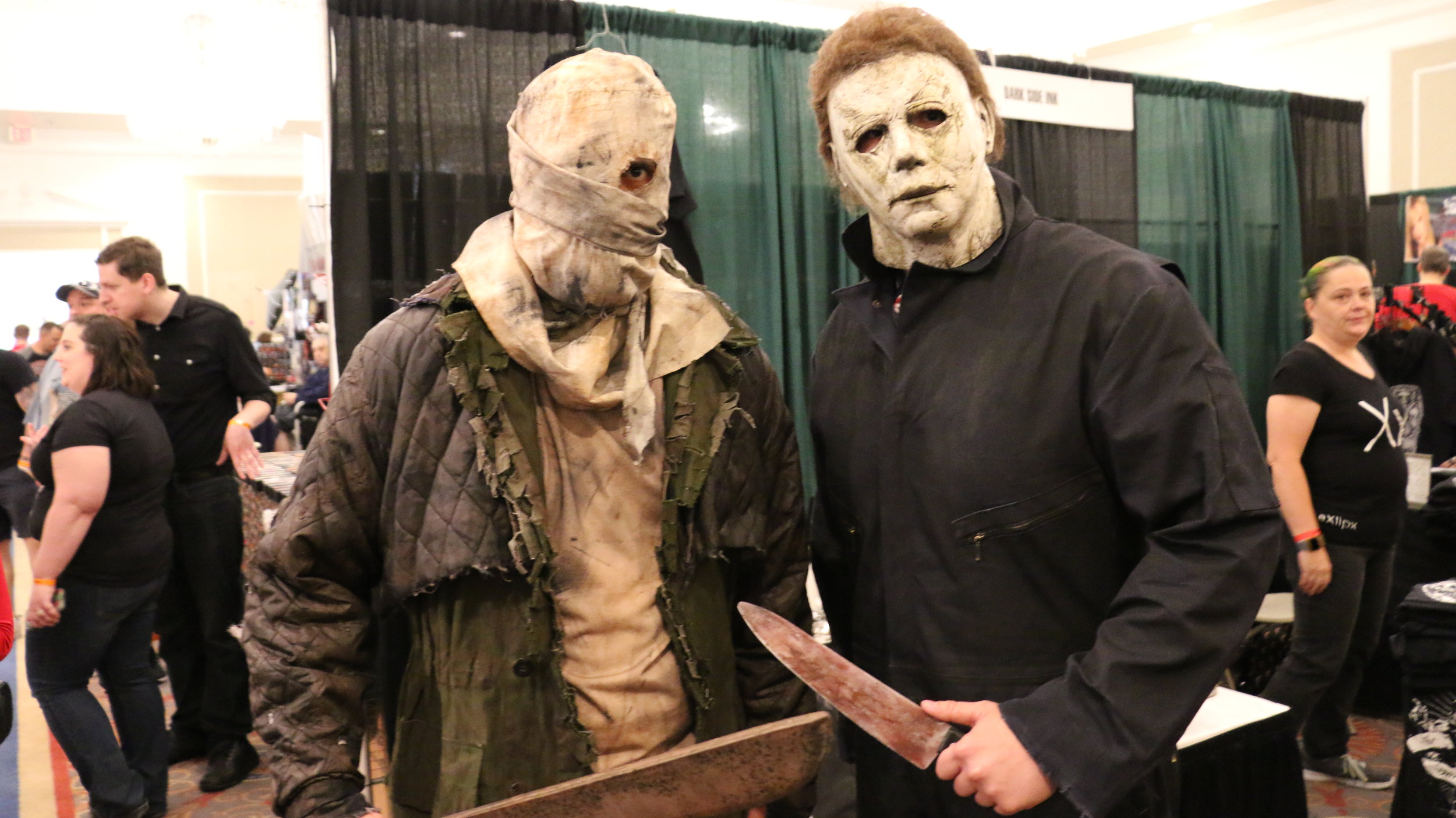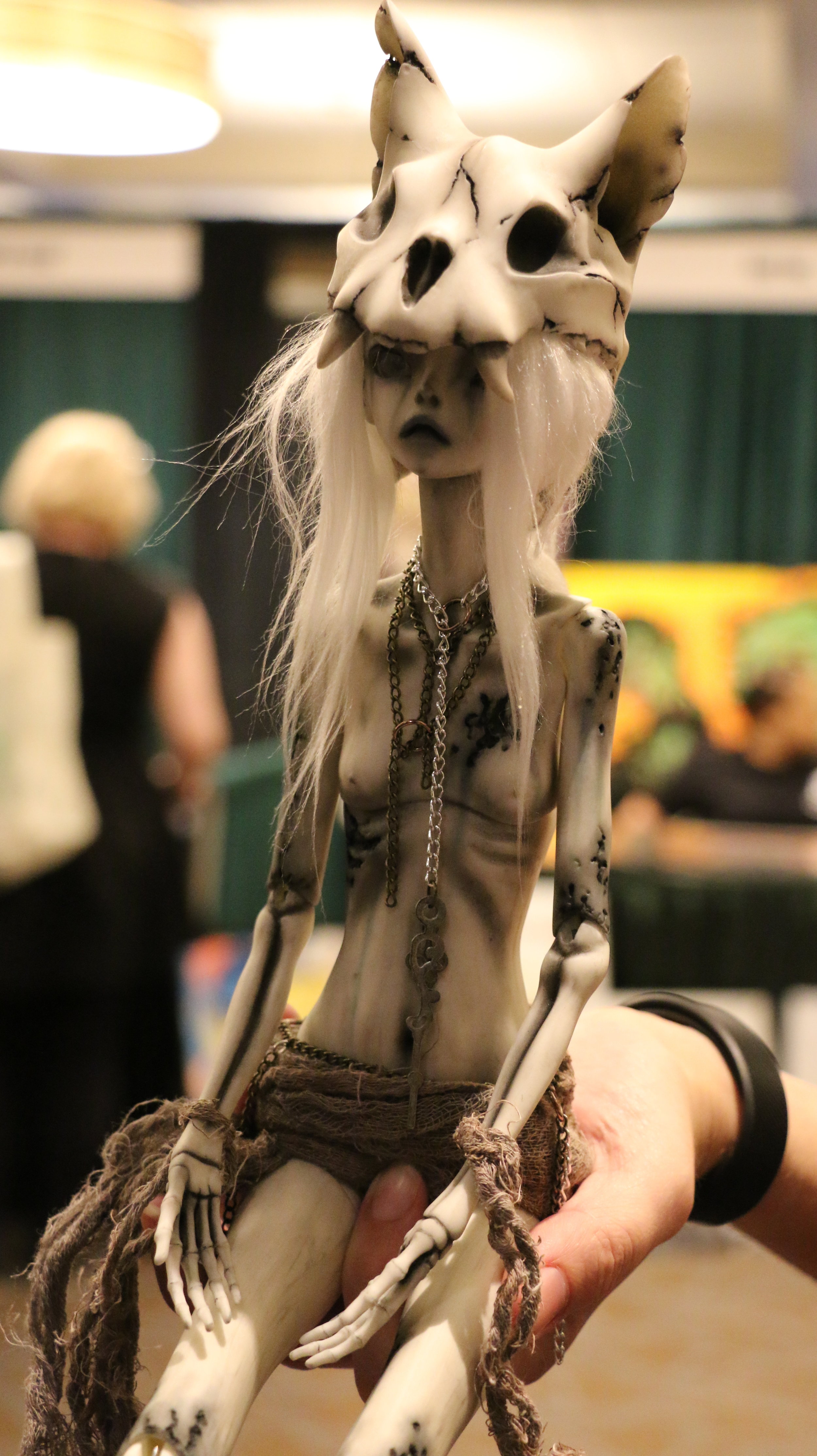 Speaking of cosplay, Aesthel wore her Elvira for Saturday of the convention! If you guys have been with Cosplay Realm for a while you might remember that we worked with Pin Up Girl Clothing to promote their Elvira Collection for our October 2017 issue. Wow, it's crazy to see how far Cosplay Realm has come since then! Aesthel is wearing Elvira Gown in Black Ponte, which made for the perfect Elvira look!

"Meeting Cassandra Peterson while dressed as Elvira was a pretty amazing experience. I've looked up to her for so long for her stunning style, humor, sex positivity and take no shit attitude! She was so kind and I'm still kind of shook that she asked for a photo of my cosplay too! She also gave me this really awesome fan since I was dressed up as her, I love that she was giving back to her fans so much during the con! She seemed so genuine and kind the whole weekend and it was so incredible to meet her.

Of course the next day was kind of funny when I went back to dressing in my everyday style, lots of bright colors and pastels. Lots of people who came up to the Shoggoth table asked if I was the same person who was there the day before! That just goes to show how much cosplay can really change what a person looks like!"
Scare-A-Con is a super fun convention, and we absolutely recommend it to fans of horror! Most of the time horror cons are all centered around the fall season and Halloween, so it's nice to see one that is spread out during the year so fans can celebrate their love for the genre all year round!


Want to see more from Scare-A-Con? Be sure to check out Aesthel's Scare-A-Con Showcase video over on her YouTube channel!